We could all use a little more play in our lives. Studies have proven that we need play, just as we need sleep, in order to be fully healthy and productive. Play makes us feel more alive. It eases our worries and renews our natural sense of optimism.
According to renowned psychiatrist Dr. Stuart Brown, founder of The National Institute for Play and a TED Talks favourite, play is a critical element in building community; sharing play experiences with others builds bonds of trust. At both the individual and community level, human beings are "built to play and built through play," says Dr. Brown.
That simple, yet powerful, concept is the spirit behind Play365 – an initiative that aims to spark the power of play in Vancouver's Arena District, where the three-tower Aquilini Centre development is about to bring new vitality to an emerging neighbourhood along the False Creek waterfront, bordering on the vibrant Yaletown, Gastown, and Crosstown communities.
Five-time Olympian Charmaine Crooks, a Play365 champion, has firsthand experience in the life-changing possibility of play. After immigrating to Canada from Jamaica with her family, playing in programs provided by Toronto's Parks and Recreation "was a way to feel Canadian," she says. "Play is a great equalizer. It's universal."
Her experiences and long-time commitment to play as a universal human right have helped inspire and inform the development of Play365, a groundbreaking new approach to creating community and enhancing lifestyle.
"We wanted to build this development to be more than just a place to live and work – to create a community in which people are engaged and connected," says Paolo Aquilini, a managing partner with the AQUILINI Group.
Time spent in Italy and his family's deep roots there have taught him the importance of community and the role it plays in creating healthy neighbourhoods. "Community is something that is handed down from generation to generation… it's an essential ingredient that significantly improves the livability of our neighbourhoods."
Those values aligned with Dr. Brown's research to inspire the Play365 concept, he explains. "Play binds us together and builds relationships, which in turn build communities."  From infancy and into adulthood, play is a natural instinct – a social building block that teaches us how to interact and get to know each other.
"Play really is a state of being", says Aquilini.  "As youth, a playful disposition helps guide us through all aspects of our growth and development. As we grow older, however, that disposition can become muted as we focus on work and the obligations that come with that particular side of our lives. The goal with Play 365 is to celebrate that more playful state of being that we all had when we were younger."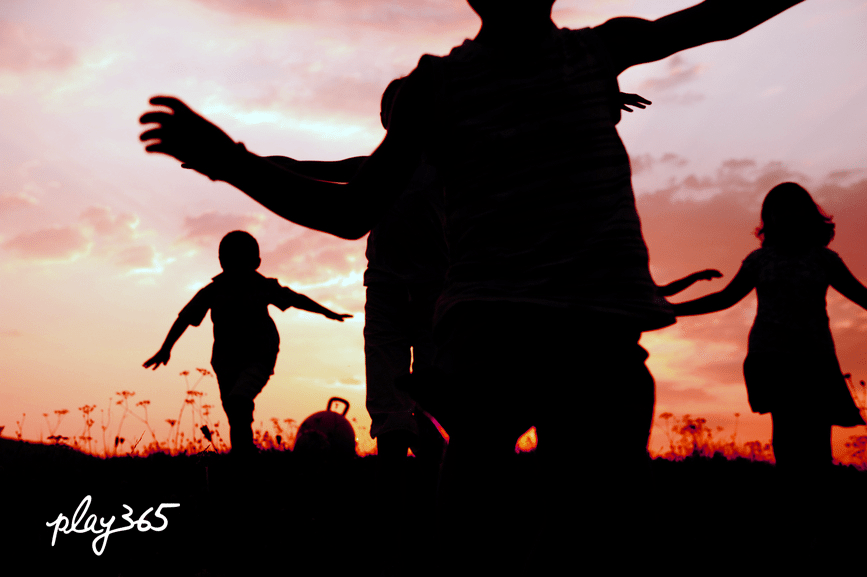 The program is still in it's infancy, but in the coming months the Play 365 team will be introducing experiences and programs designed to help the new community engage around play.  For example, membership in the "Aquilini Centre Entertainment Club" will provide residents with perks such as public skating, small group arena tours, access to discounted and pre-sale tickets, invitations to special events and destination packages designed to encourage fan support when the Canucks are on the road.
The Aquilini Group isn't just setting the stage for a community built around play. Its plans include using technology and onsite staff to mobilize the concept within and beyond the residential development. For example, Bazinga, a location-specific social networking and council management app, will be used to help connect residents of the centre through Play365 events and initiatives.
"Technology can be an accelerator," says Crooks. "Play365 provides an opportunity to share how you play, and want to play. It provides the infrastructure that helps enable play and connects people through play."
The vision for The Centre, says Aquilini, is that it becomes "…a place where working, living and playing exist in continual flow rather than as separated silos. I think we yearn for that, as individuals and as a society.
Thousands of people will live, work and play at Aquilini Centre," he points out. "We want to support the community with an inspired sense of shared culture. And we hope that, along the way, other communities will be inspired to provide more ways for people to play – and to connect through their passion for play."