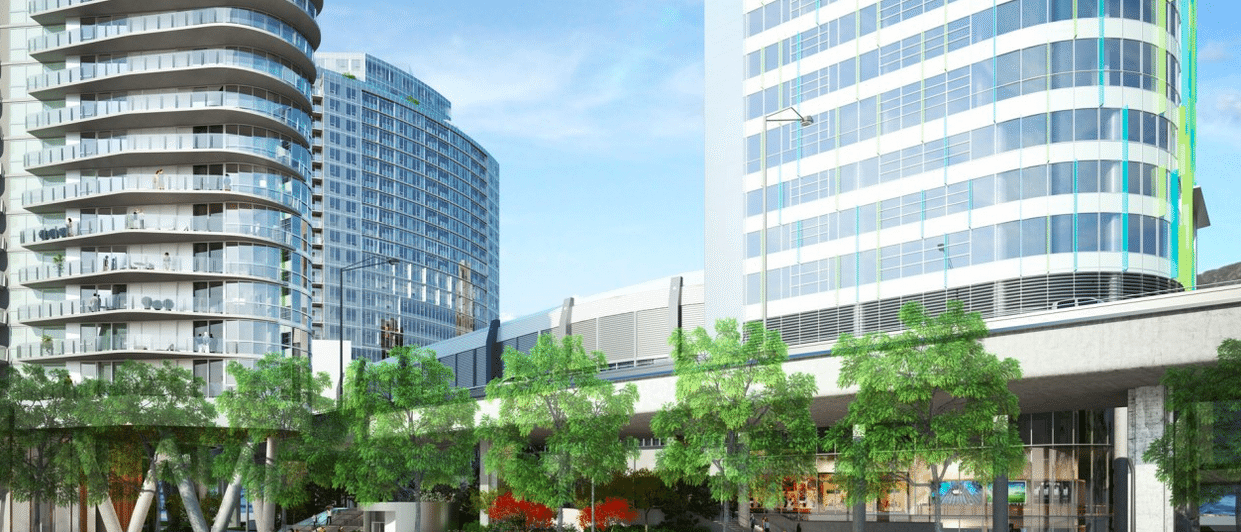 Living in a rental suite in Vancouver, there are always plenty of events and activities going on around you – and it's important to be in the know about what is happening in your community. You'll also want to have immediate access to your property managers and neighbours through a convenient platform, to ensure all your needs are taken care of at all times.
bazinga! is an innovative platform that allows neighbours and administrators to connect online, using a forum to post news, updates and conversations that may be of interest to residents in a building. Aquilini Centre West, the first of three rental buildings that are surrounding Rogers Arena, had incorporated bazinga! for all its residents to make their lives as easy and convenient as possible.
Here are some of the ways that bazinga! can help improve your quality of living in your rental suite:
Connect with your community using bazinga! Potluck? Running club? Patio drinks? bazinga! allows you to meet others in your community with similar interests through a simple and accessible platform.
bazinga! allows residents to constantly be in the know about what's happening in your building and in your neighbourhood. With real time updates from administrators, you'll always be kept in the loop about community notices, building updates, and other relevant information.
Use bazinga! to get tips and ideas from your neighbours. Want to redecorate your space but not sure how? Post on bazinga! to find out what your neighbours have done with their rental suite, and you're sure to get some exciting new décor ideas.
IF YOU WANT TO LIVE IN A RENTAL SUITE WITH THE PERKS OF BAZINGA! IN DOWNTOWN VANCOUVER, DISCOVER AQUILINI CENTRE TODAY:
Residents at Aquilini Centre West will have a chance to use bazinga! to connect with their community and stay informed of neighbourhood updates. Fill out our tenant application for your rental suite today, and you can move in this summer! Plus, don't forget to check us out on Facebook, Twitter, and Instagram to check out why Aquilini Centre is the perfect option for your new home.